Photos from the Forum show
23:25: We'll leave you with this photo of the fellas. That was a top night.
23.10: Here's a bunch more pictures from before and during tonight's show (which was an absolute belter).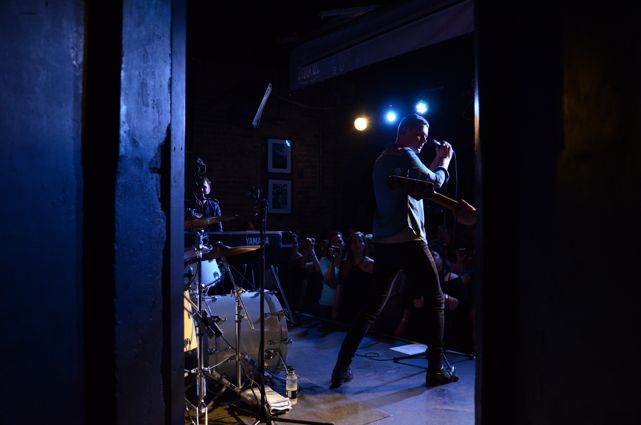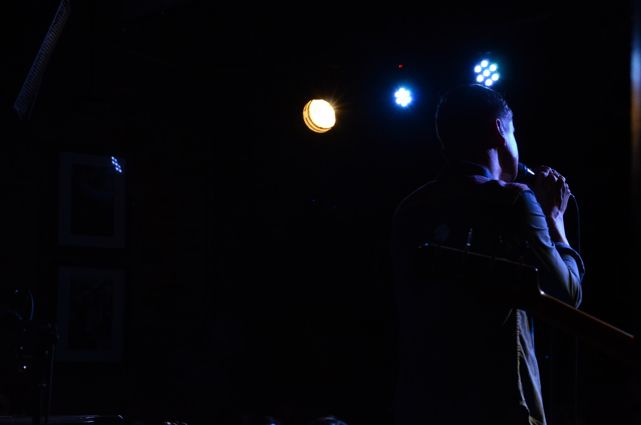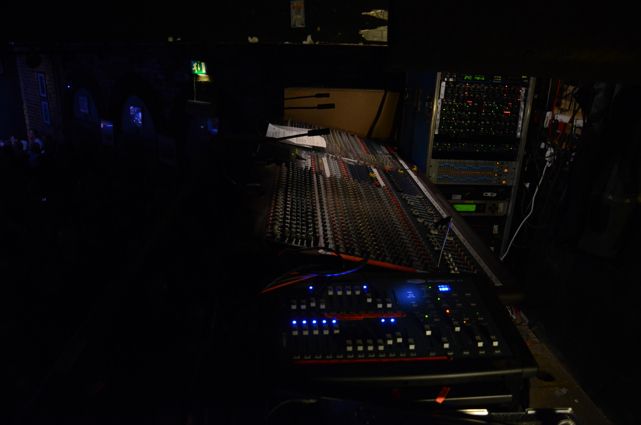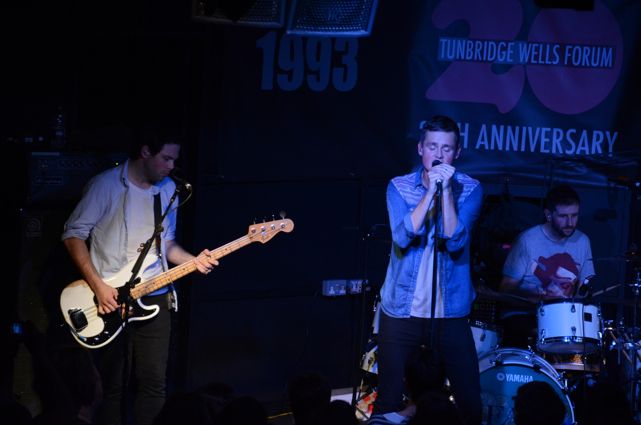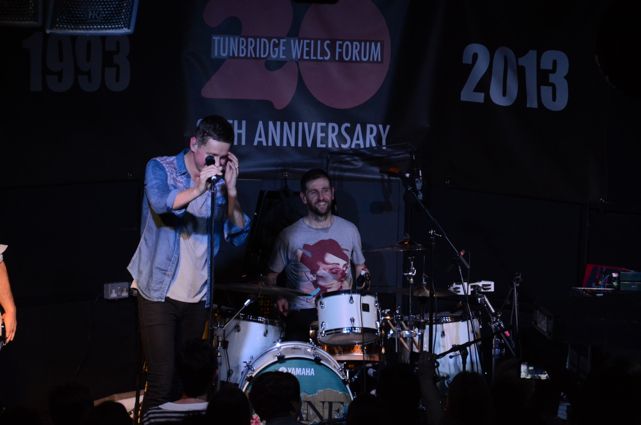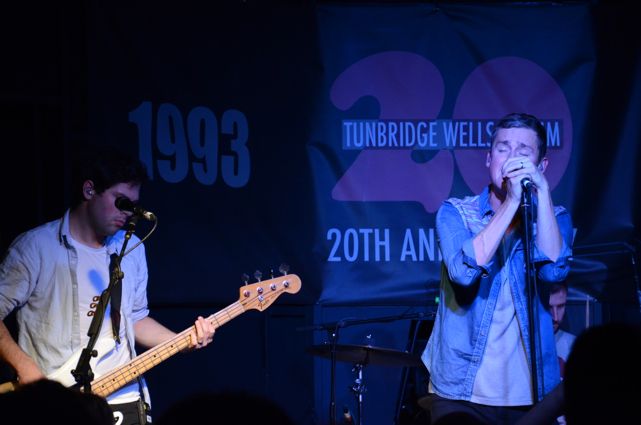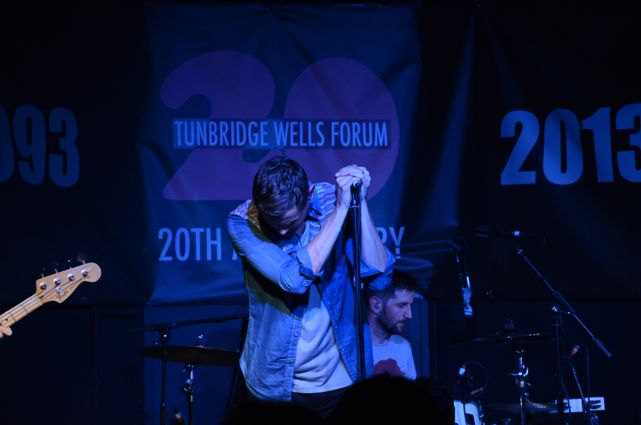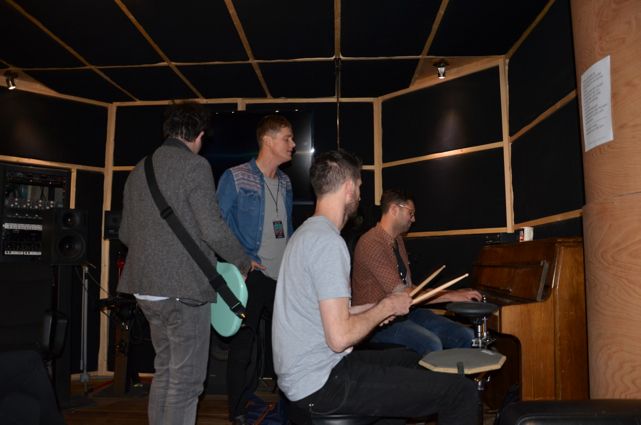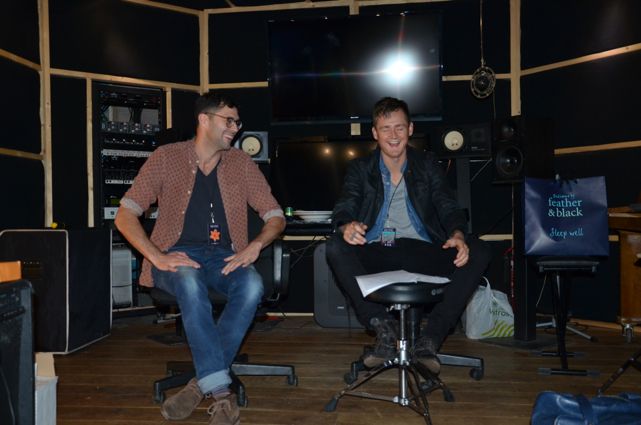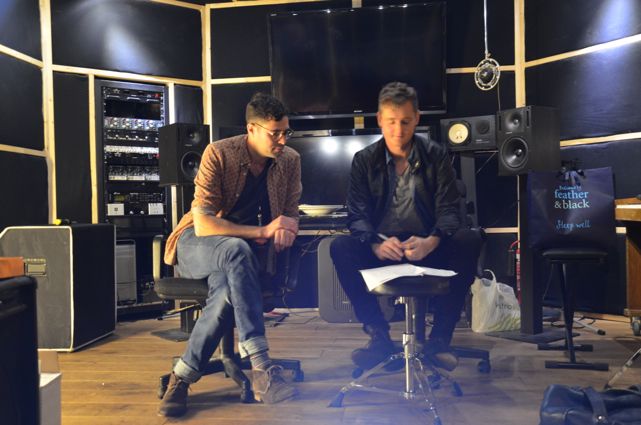 20:00 Here are a bunch of photos from the soundcheck for tonight's extremely intimate Tunbridge Wells Forum show for Fierce Panda. We'll begin with one of Jesse throwing some kind of flamenco shapes....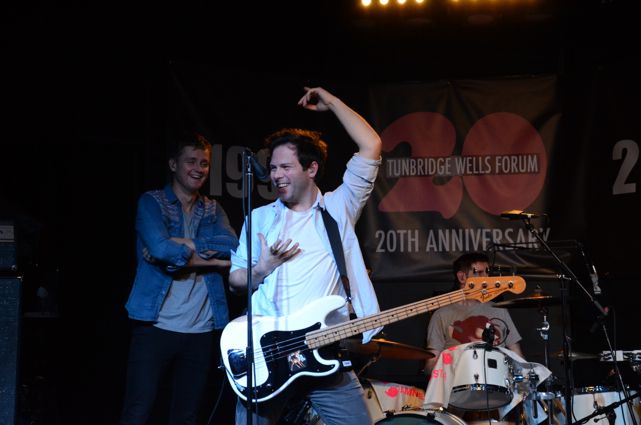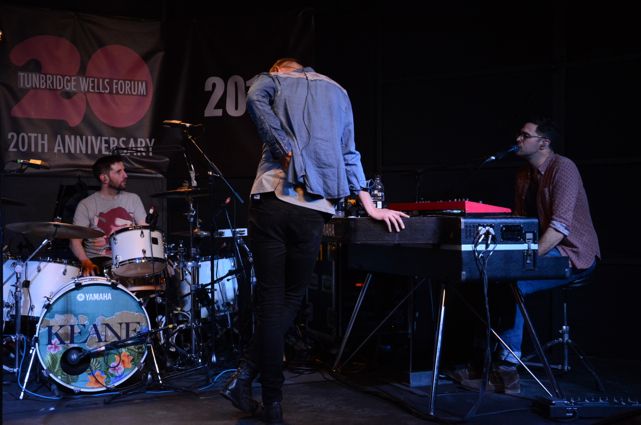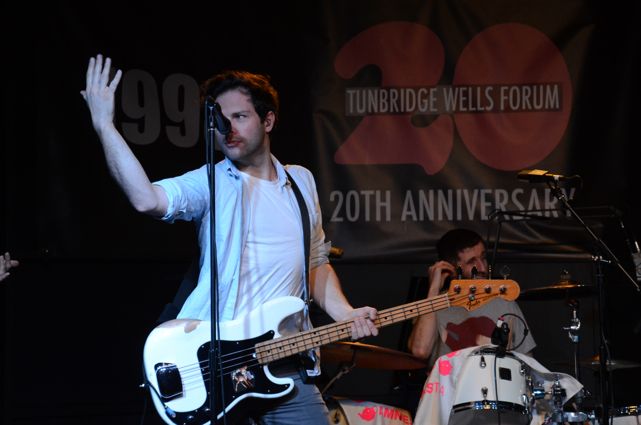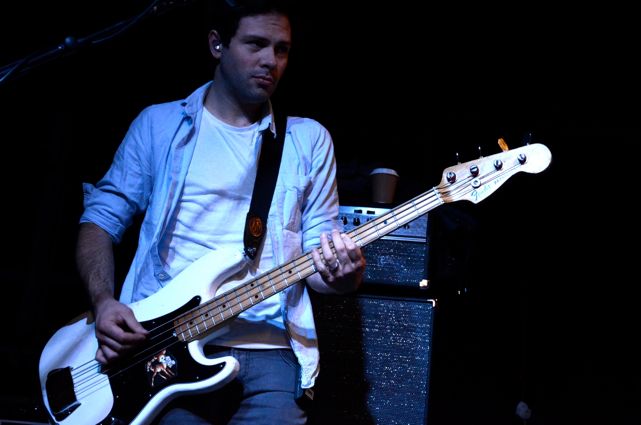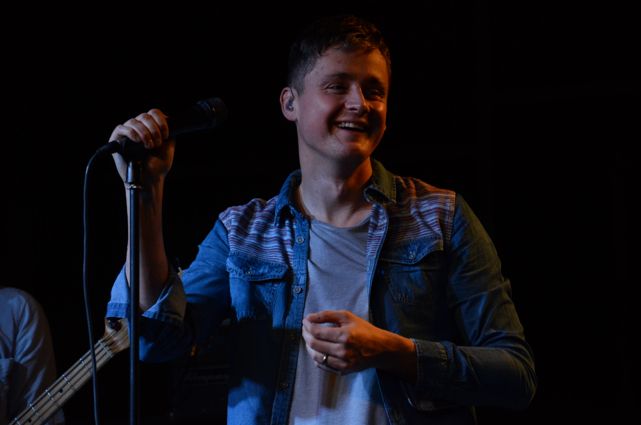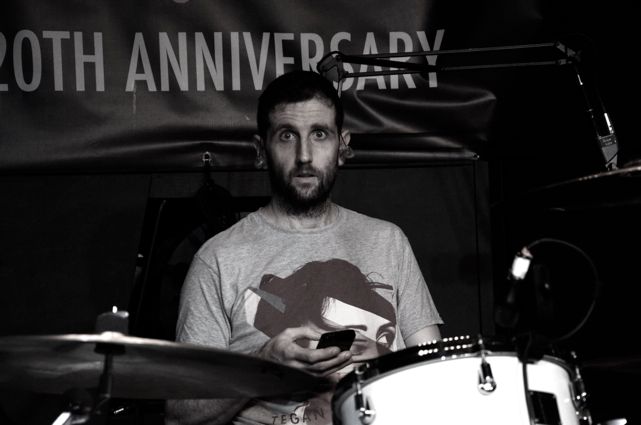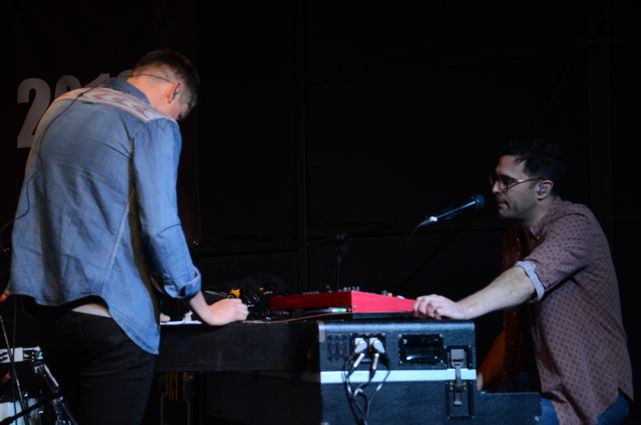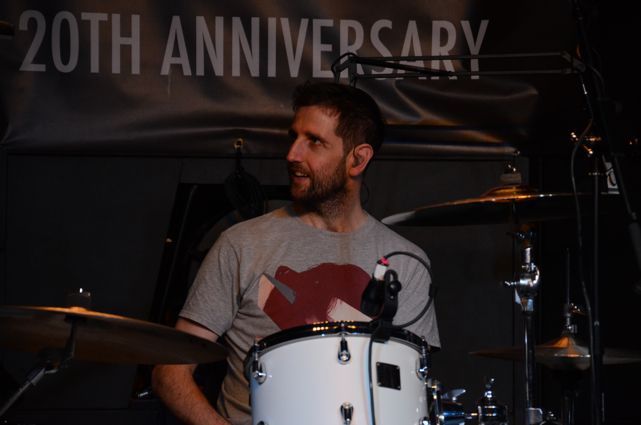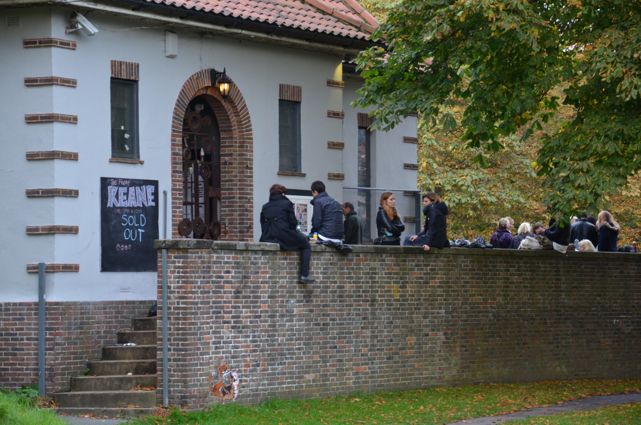 Comments (36)
My dear Keane, is nice to see you again! Thank you so much for sharing this Picts!! I really miss you guys!! Pls come to USA soon and pls do something special for the all USA fans! You know why right !!!?? :)) I loved the Picts!! Wishing was there!! My lovely Tom u're so handsome man!!! I love you!!
PEOPLE, let's all hope that our boys are well considering the frightful whether that is devastating some parts of UK. Boys, give us news, as soon as you can.
thanks for sharing :) love love love!!!!
Incredible Keane + Lucky audience = Great nigh! Congratulations!
Wow, that was such an amazing night, still coming down from the high. Thanks so much boys, so lovely to see you all having so much fun, such an amazing atmosphere and so lovely to meet you afterwards Tom! Hope to see you all again soon xxx
gracias!!! muchas gracias.... Para los que estamos muy lejos apreciar las fotos y el gran trabajo que hicieron es lo mejor que nos han regalado. Grandes y Mejores días para cada uno de ustedes.
What a fantastic night! We traveled along way to be there but so worth it.Wonderful atmosphere,everyone seemed to be having a great time including the band. Thank you Tim & Rich for having a quick word and signing my CD-very much appreciated
This does not look like a band about to break for good. It looks like four friends who are happy, relaxed and enjoying each other's company.
Such a lovely blog!! Thank you mr Km! and thank you Keane as well!
Have been to see Keane many, many times but last night was one of the best ever. Absolutely brilliant. The band were chilled and looked to be having as much fun as the audience. Was good to see them in such a small venue. It felt very special. An absolute privilege to be there.....will stay in my memory for ever.
Wow great photos. Could any of them be a little more cute???? They are all lovely. Love you boys!
It was indeed a top night, felt priviledged to have been there. Extra speceial treat was being able to listen to a very loud sound check, when they played HTTS 4 times, and WBB and Snowed Under a few times!
Amazing gig, but then I didn't expect it to be anything else! Lovely intimate show, which is what these guys are so good at. Who needs wembley stadium! Tom was brilliant and so warm and friendly, and pitch perfect. Fabulous new songs as well. Thoroughly loved every moment, could have gone on for hours! Thanks guys. I wouldn't break the speed limit from Horsham for any other band! Xxxxx 😀🎹🎶
What a great surprise dear Keane! These photos I liked them very much, so it seemed almost to have been present there! Thank you for all you do for us, we are always fantastic news and nice things here on your site, how nice! A big hug from Sabrina, Catania-Sicily! PS Also very nice video extracts from your new DVD!
Wow! Perfect Chemical not only the band members but also the crowd. We can feel the marvellous vibe. Mr. Km.com, thanks. Beijos, Regina
WISH I WAS THERE~~~~~~~~~LOVE FROM TAIWAN-Chi
The picture at the top is so lovely, nice to see you all together in an informal shot and looking so happy. The one of Tim and Tom laughing together made me melt just a little bit. It's suddenly become 20 years as well, not 10, anyone notice? 1993-2013, rather than 2003-2013 (or 2004-2014) which I thought we were celebrating!!!
This has to be the best Keane gig I've ever been to! Absolutely loved it. Thank you Keane!!!! :) xxxx
Thanks for a fantastic gig last night especially burning Black heart. Tim was an absolute gentleman spending So long signing and doing photos. Fingers crossed Might be at sheffield.
Amazing gig last night . Tim was great to see you're so, so happy. Always smiling! Good for you. Nice!
ISA, from Brasil, São Paulo **** That is great, thank you for sharing, I´ve already seen many vídeos on youtube and I am so happy for Keane and all the fans and myself, since my father is ill in the hospital but it´s good to know more about my favourite band and have some moments of joy. Marvelous band, indeed. Lots of love! XXXXXX
Thank you so much for having shared with us the emotions of this so special gig today! It really helped to vanish the sadness of not being able to be there and also to feel closer to you all..♥ Great pics, snippets of the soundcheck, lovely posts & tweets! I'm now watching some videos from tonight and getting even more amazed and emotional, especially with those rare Keane gems you played...what a dream setlist!! So many congratulations dear Guys, you are Grand!! Tks for...existing ♥ Always much love ! xxxx
You guys looked so happy! I can feel the positive energy coming from the band. just the sight of your pictures make my heart smile, and seeing your smiles make my world brighter!! Big Love from Indonesia
WHAT A BEAUTIFUL PICS THANKS GUYS, LOVED TOM'S PICS. TOM MY BEAUTIFUL ANGEL I LOVE YOU MORE THAN ANYTHING IN THE WORLD.
Nice Vibe…Wish I'd been there :)
Thank you for blog and pictures! I miss you so much, but I could not go to see this concert, and -funny enough- I'm going back to Texas before the concert of Nov 6. So, at the end, I can not even see you in the cinema thig, since USA is not covered :( I need some Keane-energy!!! Love you. Simona
i am at london for the weekend it's of ma bedroom as i write you ** i love see you laugh i will like to be with for to share these moments magical leave her behind so serious it feels the life is too short you are fantastics guys thank you for these picture BIG KISSES TO ALL
Jesse was dancing flamingo! Woooh so sexy! I would like be there! I love you guys! #ARGENTINA
Love Richard's 'wassaup' face in Black &White pic.....with a Tegan&SaraT'shirt....a real fan, isn't he?;-)))) Hope you all are enjoying an amazing evening....please let us know how it was! Loves from Argentina
I've spotted my wife in the queue. Mr D
Guys you look quite handsome in all of those pictures. Rock the show. You are the best!!!
Watching tweets and pics.....Looks absolutely tintillating!..Rock on, boys! Sherry W., Michigan, USA. @sambawoman
estan mas hermosos que nunca los amo keane :) saludos desde mexico ♥ ♥ ♥ ♥
Lovely pics, I hope you come back to Brasil soon ! Loads of Love :D